Roofing Contractors In Michigan With Integrity
Being a good roofer requires a variety of skills, knowledge, and traits. With over 30 years of combined experience in the roofing industry we can proudly say that the quality of expertise we bring to the table puts us at the top of the list when it comes to a premier roofing company in Southeast Michigan.
Read on to learn more about what it takes to be a good roofer, and what you should be looking for when hiring a professional for your residential or commercial roofing needs.
HIRING A ROOFER IN MICHIGAN CAN BE TRICKY
Before hiring a roofer, it's important to ask a series of questions to ensure that they are qualified and trustworthy. Here are some questions you should consider asking your potential roofer:
Are you licensed and insured? – It's important to verify that the roofer is licensed and insured to protect yourself from liability in case of any accidents or damages during the project.
How much experience do you have in roofing? – Experience is an essential factor in roofing, and you want to ensure that the roofer has a good amount of experience to handle your roofing project.
Can you provide references? – References can help you verify the roofer's track record and quality of work. Ask for at least three references, and contact them to learn about their experience with the roofer.
What is the estimated cost of the project? – Ask for a detailed estimate that includes all the costs involved in the project, such as materials, labor, and permits. This will help you budget and avoid any unexpected expenses.
What is the timeline for completing the project? – Knowing the expected timeline for completing the project can help you plan accordingly and ensure that the work is completed on time.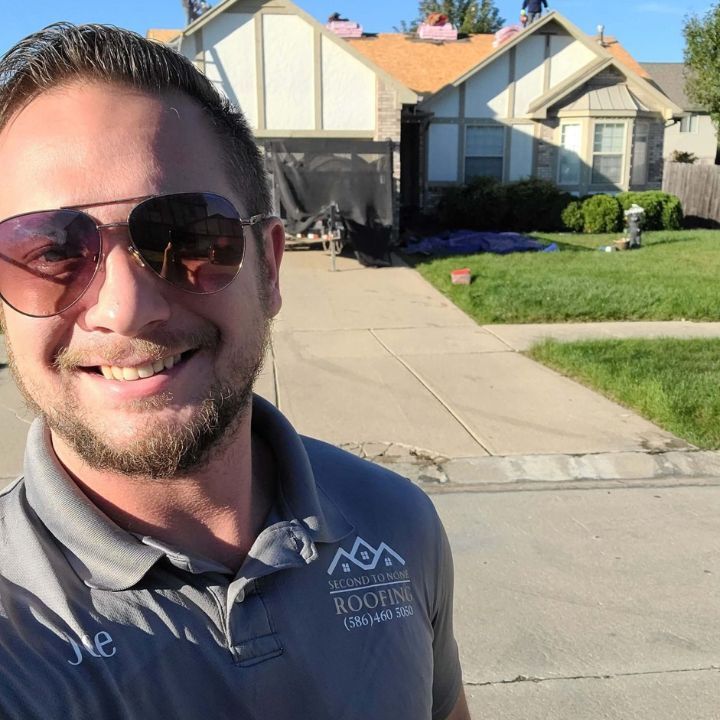 What type of warranty do you offer? – A good roofer should offer a warranty on their work, and you want to know the type and duration of the warranty.
How do you handle unexpected issues or changes during the project? – Roofing projects can sometimes have unexpected issues or changes, and you want to know how the roofer handles such situations.
By asking these questions, you can make an informed decision about hiring a roofer who is qualified, trustworthy, and able to complete your roofing project to your satisfaction.
How to Properly Maintain Your Roofs Integrity
Maintaining your roof is an important part of preserving the integrity and lifespan of your roof. As a roofer, I strongly recommend regular maintenance to prevent costly repairs or even a complete roof replacement. Here are some tips to help you maintain your roof properly.
Inspect Your Roof Regularly: A thorough roof inspection can help you identify any potential issues before they become major problems. You should inspect your roof at least once a year, preferably in the fall or spring. Look for signs of damage, such as cracked or missing shingles, rusted flashing, or loose tiles.
Keep Gutters Clean: Gutters play a vital role in protecting your roof by directing water away from your home's foundation. Clogged gutters can cause water to back up onto your roof, leading to water damage and leaks. Clean your gutters regularly to prevent such problems.
Trim Trees Near Your Roof: Trees can provide shade and beauty to your home, but they can also pose a risk to your roof. Overhanging branches can scratch or damage your roof, and fallen leaves and debris can clog gutters and lead to water damage. Trim trees regularly to prevent such issues.
Remove Debris from Your Roof: Debris such as leaves, branches, and dirt can accumulate on your roof and cause damage over time. Regularly remove such debris to prevent damage to your roof.
Repair Damage Promptly: If you notice any damage to your roof, such as cracked or missing shingles, or rusted flashing, you should repair it promptly. Ignoring such damage can lead to more severe problems and costly repairs down the line.
Hire a Professional Roofer: Maintaining your roof can be a challenging task, and you may not have the expertise or equipment needed to do it properly. Consider hiring a professional roofer to inspect and maintain your roof to ensure that it is in good condition and performing as it should.
In conclusion, maintaining your roof is a crucial part of protecting your home and ensuring its longevity. By following these tips, you can keep your roof in top condition and avoid costly repairs or even a complete roof replacement. If you need help maintaining your roof, consider hiring a professional roofer who has the expertise and equipment needed to get the job done right.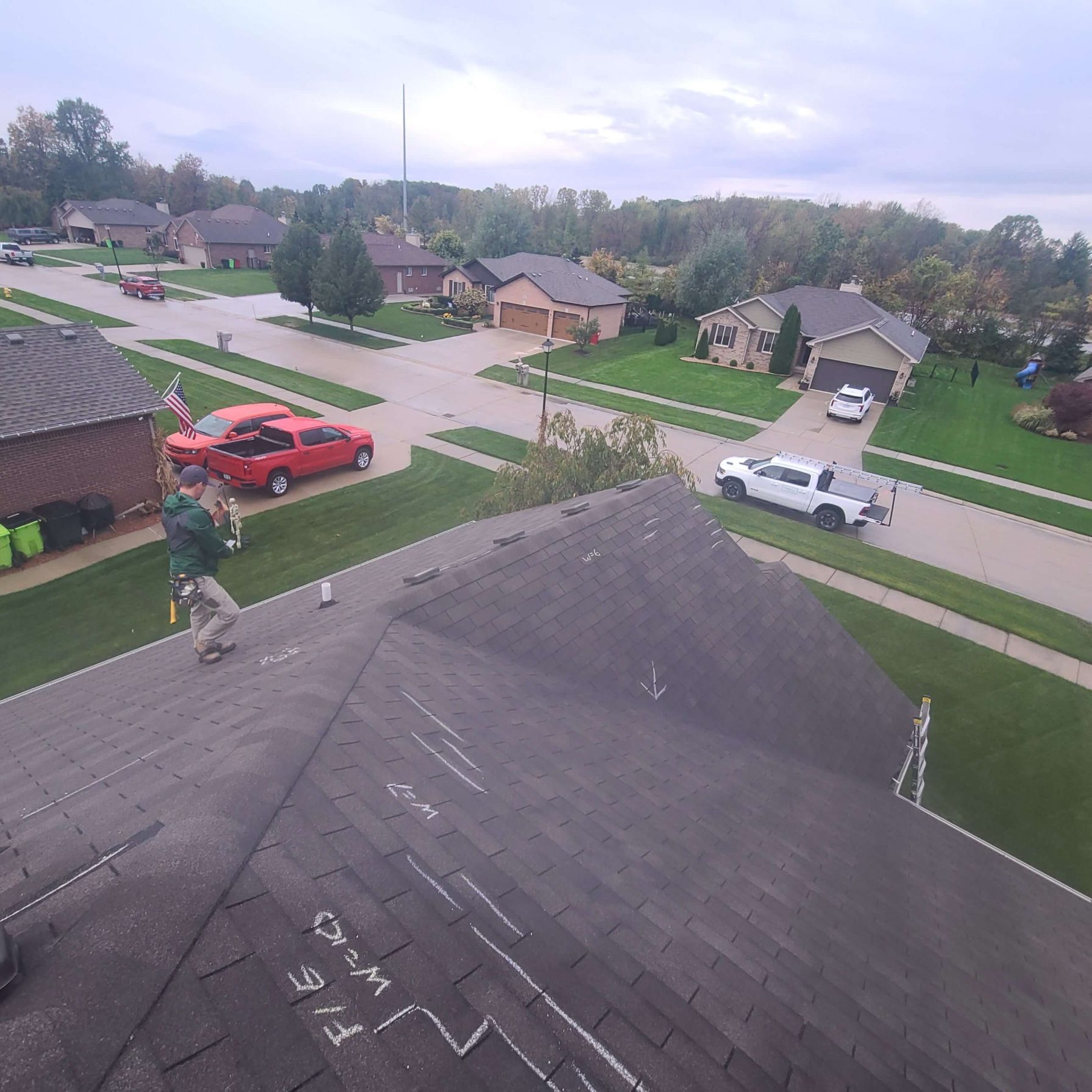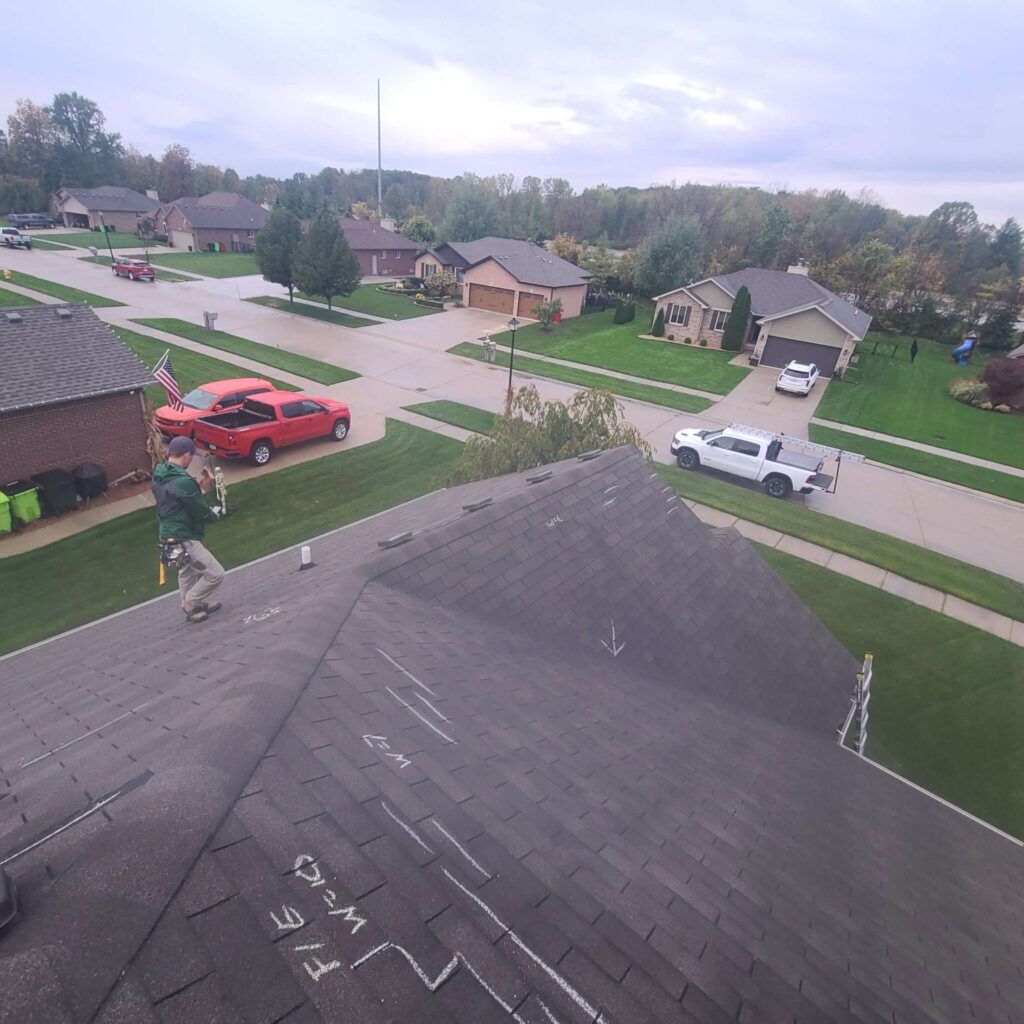 What Qualities Should a Good Roofer Possess?
Check out this list of the qualities and skills it takes to be the best roofer you can be, and provide your customers with high quality services from start to finish.
Technical Skills: A good roofer should have technical knowledge of various types of roofing materials, installation techniques, and repair processes. They should be proficient in using tools and equipment required for the job, such as hammers, saws, drills, and ladders.
Physical Fitness: Roofing is a physically demanding job that requires strength, agility, and balance. A good roofer should be able to work for long hours, climb ladders and rooftops, and lift heavy materials.
Attention to Detail: Roofing requires precise measurement, cutting, and fitting of materials. A good roofer pays close attention to detail to ensure that the roof is installed correctly and looks aesthetically pleasing.
Safety Awareness: Roofing can be a hazardous job, and a good roofer prioritizes safety. They should be aware of potential hazards such as electrical wires, steep pitches, and slippery surfaces. They should also wear appropriate safety gear, such as hard hats, harnesses, and non-slip shoes.
Communication Skills: A good roofer should have good communication skills to interact with clients, suppliers, and other team members. They should be able to explain the work that needs to be done, provide estimates, and answer questions.
Problem-Solving Ability: Roofing projects often come with unexpected challenges, such as leaks, damage, or weather-related issues. A good roofer should have problem-solving skills to identify and fix these issues quickly and efficiently.
Professionalism: A good roofer is professional in their conduct, appearance, and work ethics. They show up on time, work diligently, and respect the property of the client. They also clean up the work area after completing the job.
Overall, being a good roofer requires a combination of technical skills, physical fitness, attention to detail, safety awareness, communication skills, problem-solving ability, and professionalism.
"Joe was extremely patient with me and explained in detail what the problems were. He was honest and even made sure I got the best price possible. I was very nervous about the state of my roof before, but after the fix I was confident in the work they did. Thank you!! Would highly recommend"
Ha Ni | Google Review | ⭐⭐⭐⭐⭐
"Joe was extremely helpful and patient with me in helping choose what route I should go with my repair. He helped me get my insurance to cover my repair and I was able to get a full roof replacement through my insurance. Joe was quick to reply, and very professional from start to end"
Matt S. | Google Review | ⭐⭐⭐⭐⭐
"What a great company to do work with!! We at Prime Disposal provide our dumpsters to help them get their job done. Second to None Roofing has great crews whom are very professional, exceptional service and great quality in their work with NO MESS LEFT BEHIND!!"
Scott L. | Google Review | ⭐⭐⭐⭐⭐
"Joe was the only sales person who climbed my two story roof to inspect it. He then gave me accurate information on products and installation and a great quote. Roof is installed - just had a big rain with no leaks. Crew was very professional and did a great clean up."
Paul R. | Google Review | ⭐⭐⭐⭐⭐
"Re: Second to None Roofing. Glad we found Joe and can highly recommend. Says a lot about any contractor by the crew he keeps. Great guys. Everyone knew their work. Finished up in the estimated time, cleaned up site well and were gone as if they hadn't been here. But with a "shiny" new roof left behind. Pat and Jim in Chesterfield Two. Sept 2021"
Pat S. | Google Review | ⭐⭐⭐⭐⭐
To call yourself "the best" at anything, there are various elements that one must possess. Our roofing professionals have put in an unheard-of number of hours of study in learning more about their craft of roofing. If you are ready to study and learn the information it takes to serve our loyal customers effectively, click the button below to take the first step in joining our team!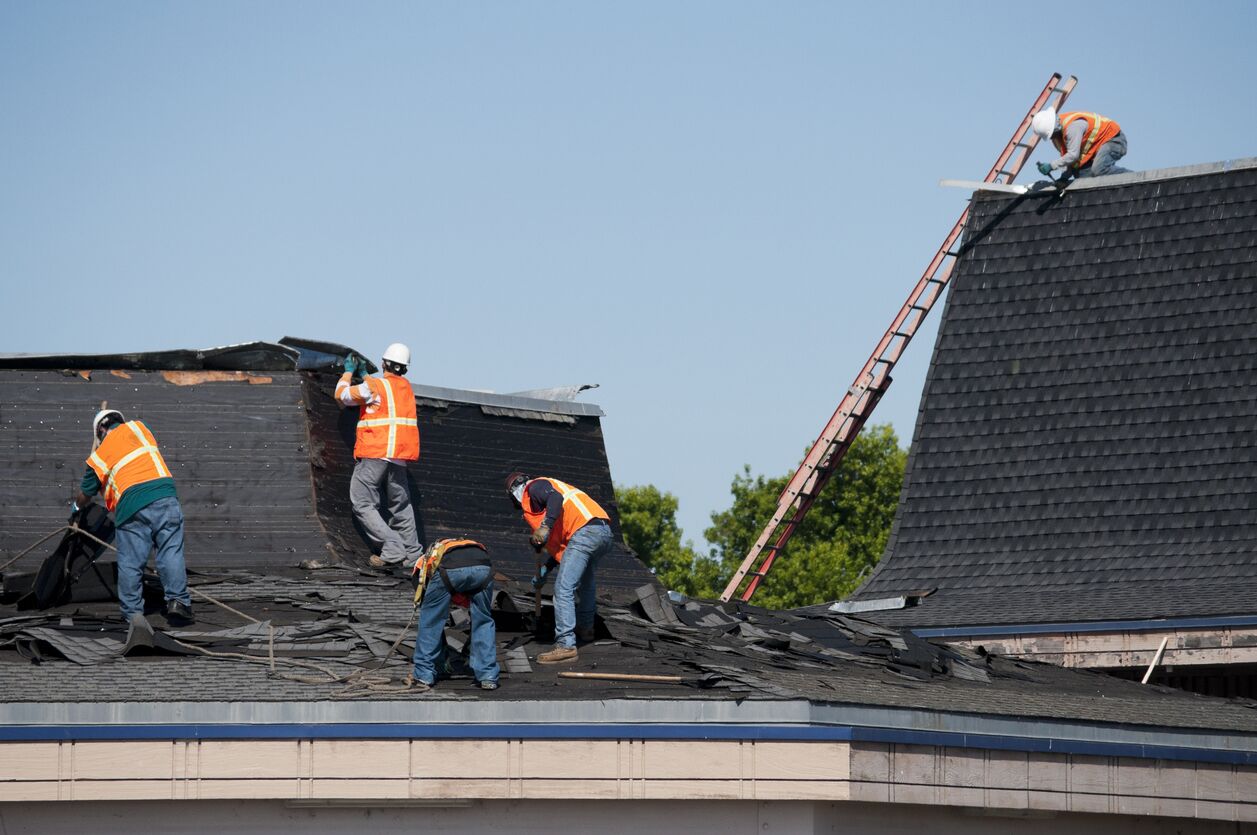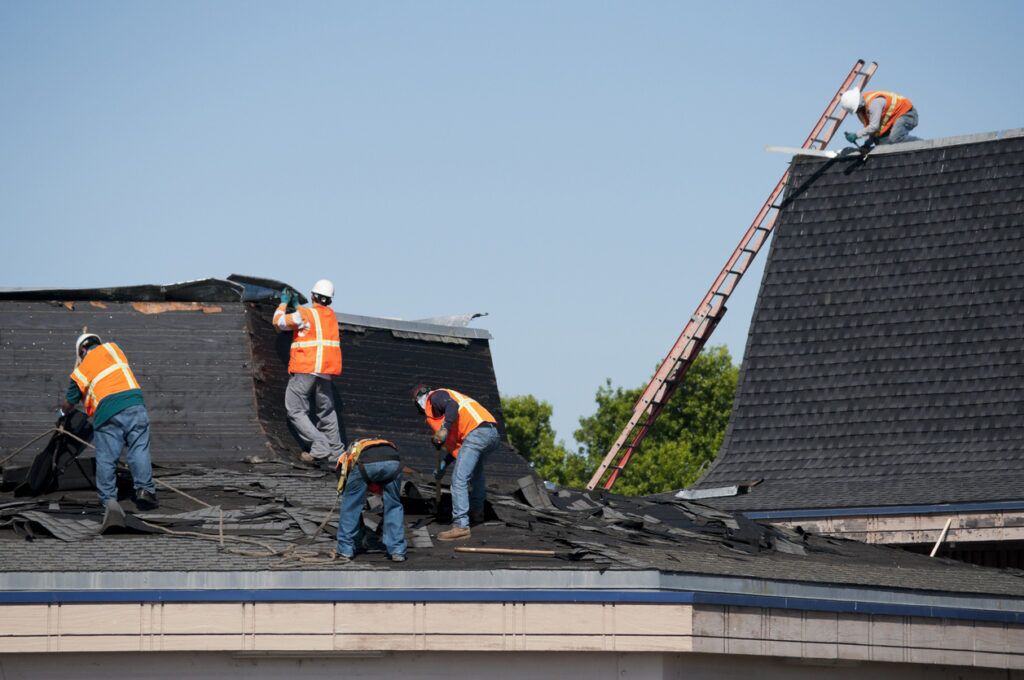 Proudly Serving Southeast Michigan
Bringing quality roofing services to the residents of Macomb County and beyond one roof at a time, our expert roofing contractors are ready to impress you. Professionalism and honesty are something we take seriously, and we believe our customers deserve the best!
Get with our trusted team today to see if you qualify for a new roof with very little out of pocket expense. Our team specializes in insurance claims and wants to help you keep your hard-earned cash in your own hands! We've got your back!
ST. CLAIR SHORES
STERLING HEIGHTS
CLINTON TOWNSHIP
NEW BALTIMORE
MOUNT CLEMENS
HARRISON TOWNSHIP
FRASER
AND MANY MORE!
Get It Done, Call Second To None!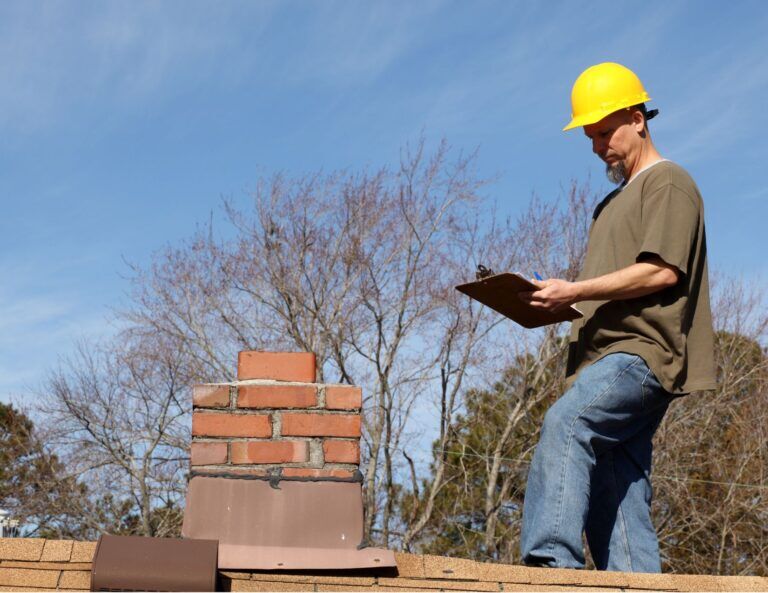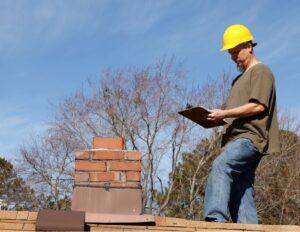 How Often Should You Have Your Roof Inspected? The frequency of roof inspections can vary depending on several factors such
Read More ➜
Average Cost To Replace Windows Having your windows replaced adds a new view to your everyday scenery while giving you
Read More ➜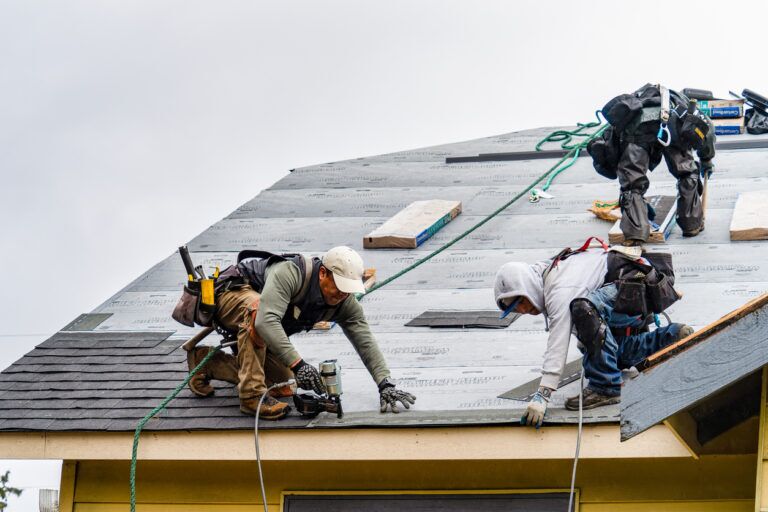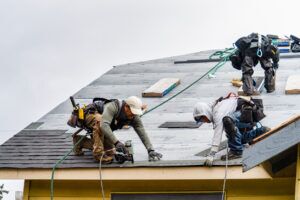 There are many signs that tell you it's time to replace your roof. It can be an obvious sign that
Read More ➜